Art Center Products in PrintIQ
File Export Settings

Interior


Look at the red bar on top of each section to see how to navigate to the particular product.
Signature Printing Notes

This is for students that are printing with us and sending the binding out to a premium book binder like A1 Bookbinding in Downtown LA.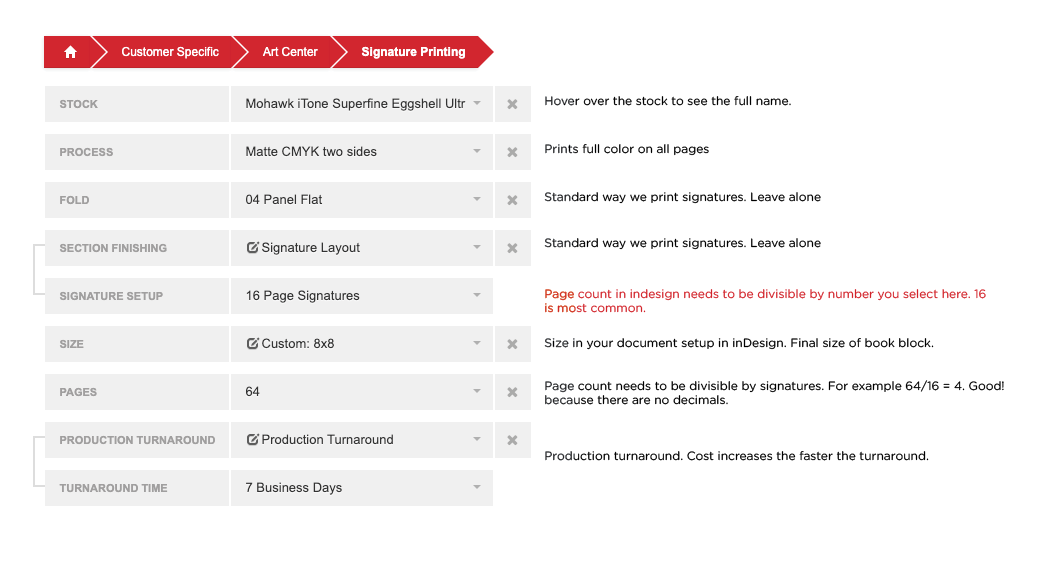 Narrative Imaging Class Notes
This is for the Narrative class. You can only adjust page count and turnaround time for this. Since all students have to have the same specs, we're able to discount because we'll run all students at one time unless you pay for rush.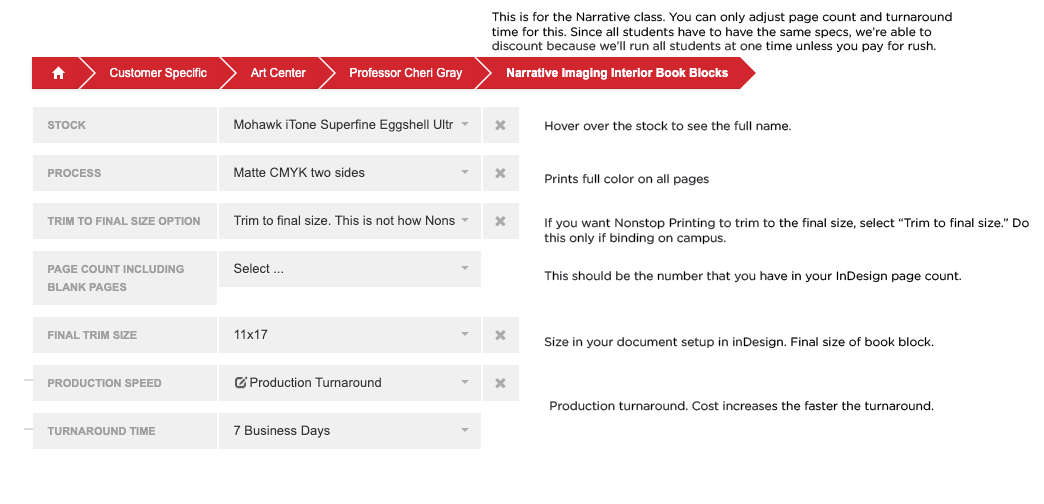 Printing Only - Single Pages for Perfect Binding

This is for students that are printing interior book blocks with us and then taking those book blocks on campus to use the perfect binding machine there. We will trim these book blocks to the final trim size as instructed by Professor Cheri. Nonstop Printing can bind up to 12x12 books with our perfect binder. If you'd like us to bind, then go to our "Perfect Bound" product instead of this one. (**not set up yet. Reach out to our team to quote this one manually).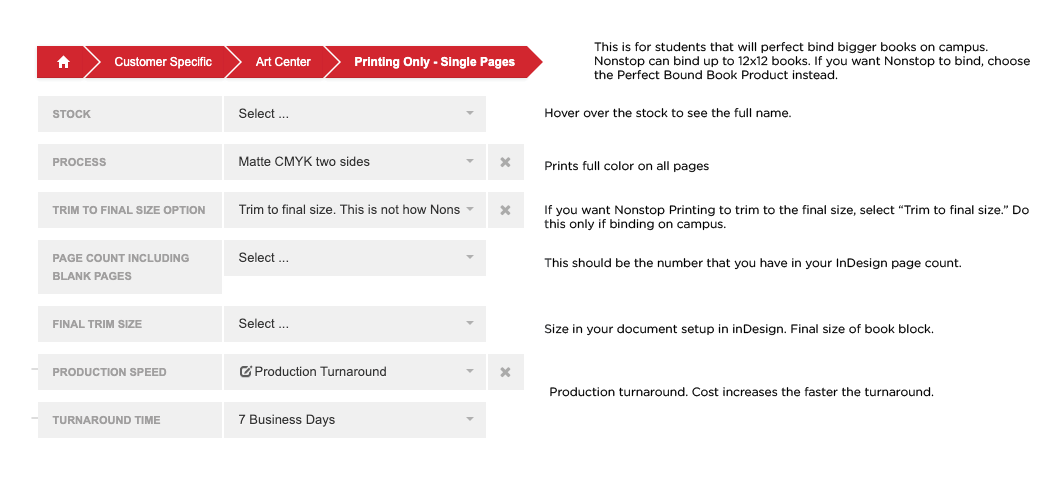 Related Articles

Art Center Student FAQ

Hi Art Center! We're honored that you guys give us a chance to work with you! As most of you know, we're a small team so we only have a certain amount of bandwidth but we created this FAQ to help answer some of the most common questions we receive. ...

Recommended Vendors for Products that Nonstop Printing Does Not Offer

Oh no! It looks like you requested a service that we don't provide (Promotional products/quick copy services). It looks like we may not be the best fit for your project but that's no problem! Here's a list of vendors that we like to recommend ...

Print IQ User Registration

Visit the below site to create an account. https://nonstopprinting.printiq.com/WebRegistration.aspx This will help speed up the order creation process. You'll also be able to see your order in the system. In the near future we'll start offering ...

How to make a print-ready file in Canva from scratch.

Step 1 - Start with the right Canva Design You will not be able to make a print ready file easily unless you do this first. Canva opens up special settings if you select their "print products" on the home screen. To make sure this is a print-ready ...

How to set up cover files using Nonstop Templates

Your PDF should look like this when you send it to us. If you followed the tutorial below then your final file should have the same ability and items that you see below. We can do this step for you but if you want more control over your art and a ...